Wondering where to play Live Gameshows like Monopoly Live and Dreamcatcher Live? Find our comprehensive selection of Live dealer casinos along with bonus codes
Live Casino Gameshows

Lightning Roulette

Dream Catcher

Crazy Time

Monopoly Live

Mega Ball

Deal or No Deal

Adventures Beyond Wonderland

Gonzo's Treasure Hunt

How to Play Live Game Shows

FAQ
Top Live Dealer Game Shows
Live Game Show Casinos
Live Game Shows are a new type of live dealer game that offers casual fun and a straight forward betting experience. One of the most attractive aspects of these games is the win potential. With huge RNG multipliers, winning chances are far greater than other rival casino games.
Best Live Game Show Sites
Popular Live Casino Game Shows
Players can now choose from dozens of different game shows. Providers like Evolution and Playtech are investing heavily in the space - with new game releases regularly. Here are some of the most popular live casino game shows:
1. Lightning Roulette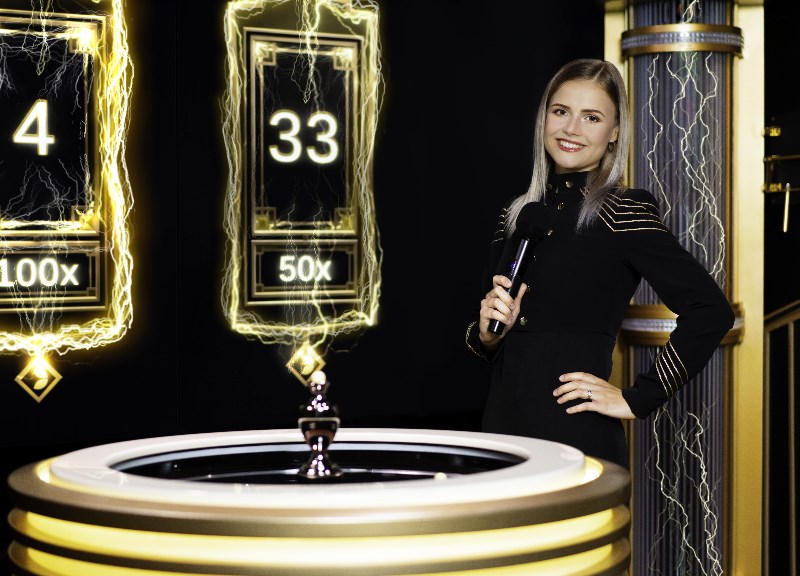 While not strictly a live game show, Evolution's award-winning
Lightning Roulette
room was the first game to use a live presenter, who was more involved in player interaction. It was also the first to use RNG multipliers - which would become more prevalent in future game shows. On each game round, up to 5 numbers can receive a multiplier boost up to 500x.
2. Money Drop Live
Based on a popular show that airs in the UK, The 100k Drop or the Million Pound Drop, has quite a following. It's what makes the
Money Drop Live
gameshow so exciting for those who enjoy viewing the action on their TV screens. Now you can get in on the fun and potentially win up to 5000x your bet thanks to Playtech.
3. Spin-A-Win
Developed by Playtech,
Spin-A-Win
is a game show all about fortune and fun. The colourful wheel and delightful game show host will keep you smiling with every bet you place. The game has several side bets available including Odd, Even, and Multiplier. There are also multiplier segments available for even bigger rewards.
4. Dream Catcher
Dream Catcher
was the first Evolution live game show - and one of the first vertical wheel spinning games available at live casinos. The aim is to guess where the wheel will land on a spin. Each segment of the wheel relates to a bet you can place, with rare segments being more valuable (40x for example.) Two multiplier segments can also boost all prizes by 2x and 7x - these multipliers even stack with each other!
5. Crazy Time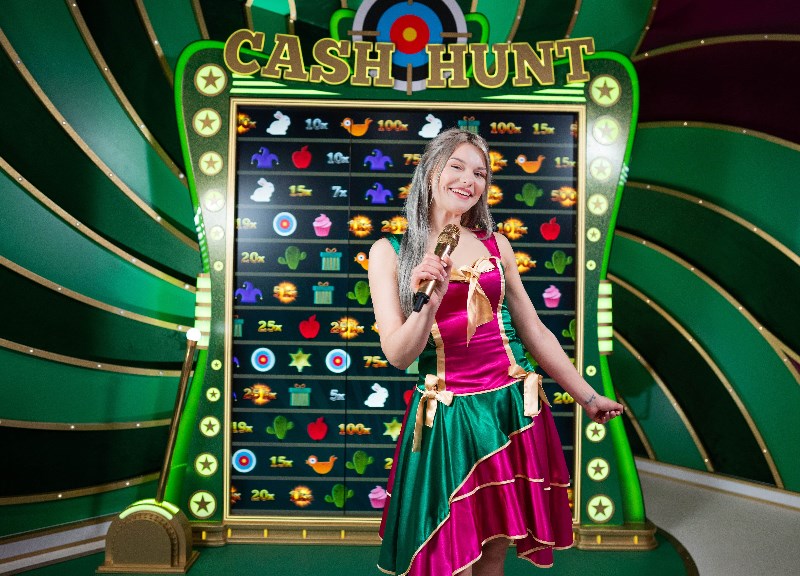 Launched in 2020,
Crazy Time
is now Evolution's most popular game show. It's a money wheel game with a difference - the chance to trigger four bonus features. Bet on Cash Hunt, Pachinko, Coin Flip or Crazy Time for the opportunity to win substantial bet multipliers. The top slot can also add a multiplier to any of these bonuses. The maximum possible win is 25,000x your stake bet.
6. Monopoly Live
The world-famous board game gets its own money wheel game show;
Monopoly Live
. The presenter plays alongside a 3D Mr Monopoly - who will interact with results. The character is also involved in the fully 3D bonus round. Bet on 2 Rolls or 4 Rolls to play a real game of Monopoly with the chance to win big multipliers!
7. Mega Ball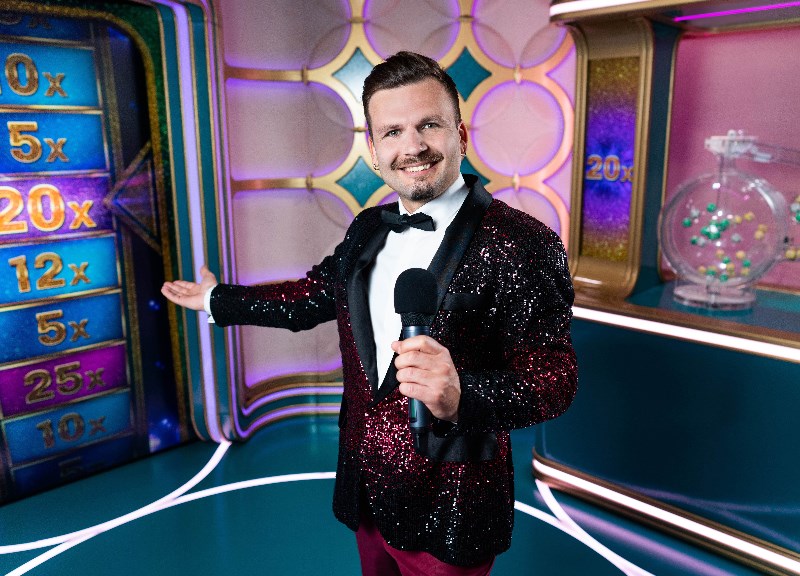 Evolution's fusion of bingo and lottery creates an all-new game show experience. At the end of each game round, a special
Mega Ball
is added to the game with a random multiplier. On special rounds, you could even have a second multiplier added - with the chance to win 1,000,000x your stake bet.
8. Deal or No Deal
There are two versions of the
Deal or No Deal
game show offered by Evolution and Playtech. Both games give you the chance to experience the popular TV show with various box selection mechanics. The Banker even makes an appearance offering cash prizes for your box total.
9. Adventures Beyond Wonderland
Set in a beautiful studio, Playtech has brought Wonderland to life in this vertical money wheel game. In
Adventures Beyond Wonderland
, you can win one of three bonuses on each spin, including the Mystery Bonus or Mystery Dice. Activate Wonderspins to play a multiplier wheel bonus round - giving you a chance for more significant prizes.
10. Gonzo's Treasure Hunt
Evolution returns with another market first - a treasure hunt game using one of the most popular slot game mascots. In
Gonzo's Treasure Hunt
, you pick out prize stones and find them on the stone wall - each prize can be boosted with a cash value or a multiplier applied to all stones. Keeping the action fun is a virtual Gonzo figure - who will react to events in-game.
How to Play Live Game Shows
Each game show will have a distinct set of rules tied to the game's mechanics. Many game shows offer several types of bets - and will have their own bonus features. To qualify for these bonuses, you need to place a bet on the bonus segment.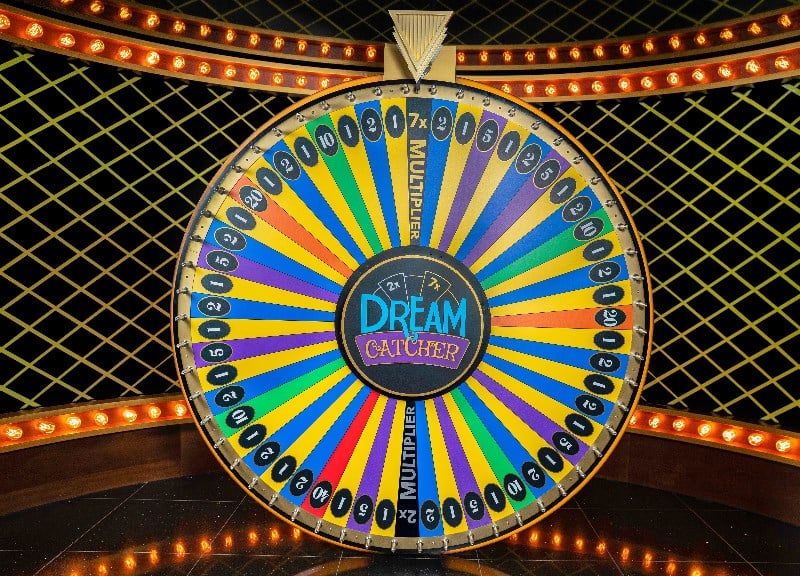 Did you know? You can win some incredible multipliers with the right amount of luck. In Mega Ball, there's a chance to win 1,000,000x your total stake bet!
While the rules of each game will vary, the flow of each betting round is usually similar. Here's how it breaks down
Stage 1: Betting
Here you will place your bets - wager whichever game result you think is likely. Many Evolution game shows allow you to bet from just £1 and up to £5,000 per round.
Stage 2: Game Starts
Once all bets are finalised, the presenter will start the game. The action of the presenter can be as simple as pressing a button or spinning a wheel.
Stage 3: Final Results
Once the game has ended, all players who guessed correctly will be paid out. If the result is a bonus round, then the feature will play out. All players that placed a bet on the feature will be able to win something. Any player who didn't bet on the specific feature will be able to spectate.
Did you know? Each game will come with a rules page where you can learn how to play the game features and view all available payouts. Click in the settings menu to view this helpful resource.
FAQ
What is the best strategy for live game shows?

Due to the random nature and differing game rules, there is no one-size-fits-all strategy for live game shows. These games are also luck based, making strategies impractical. Betting on particular patterns or banking on certain features can make you spend more of your balance, so please gamble responsibly.
What is the RTP for live casino game shows?
RTPs range from 95% up to 97% depending on the game you choose. Each game will have a different RTP level that can be found in the game rules. Please note that certain types of bets or features will have variable return to player values. Check the game rules page thoroughly to understand the kinds of returns you will receive.
Can I play a live game show demo or try for free?
While you can't play live game shows for free, you can observe the game in action. Sign in to your casino account and navigate over to the game of your choice. You can now view the game round without spending any money.
Can I claim a live game show bonus?
Yes, there are bonuses for live game shows. Check a casinos promotion page to see what offers are available for live bonuses. Here you can also check if any game show tournaments are active, giving you a chance to play against your fellow players.
What is a live game show presenter?
Live game shows use presenters instead of traditional croupiers. The main difference is that the presenter will be more animated and will be able to roam the studios. They will also engage more in the player chat.
Related News