Definitive Online Slots Glossary (Popular Lingo & Slang Deciphered)
What is variance in slots? And do you know the difference between a payline and ways to win? Our guide to online slots slang teaches you all you need to know about the lingo used with slot machines.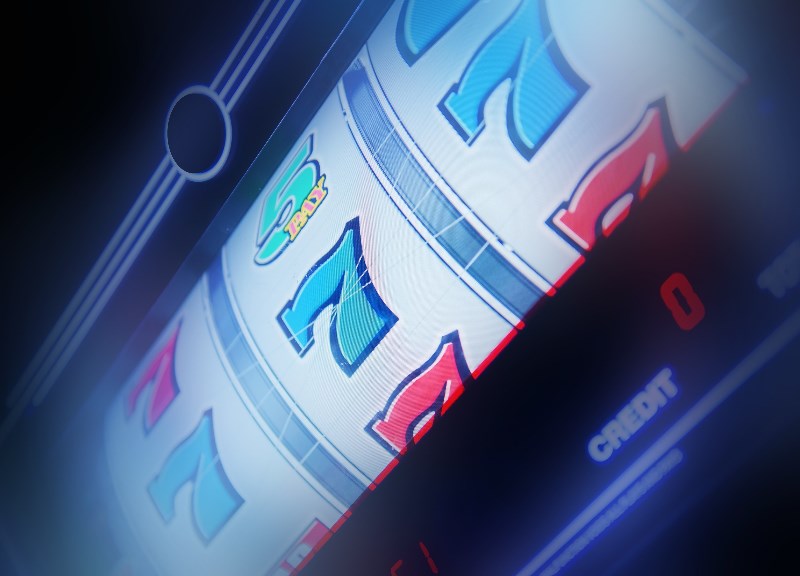 New to online slot games? Tired of hearing sites talking about RTPs, RNGs and other indecipherable acronyms? Then welcome to our full guide to slots slang.
This
online slot
glossary is designed to help new players dismantle the jargon of the online casino landscape. And if you already know your stuff: you might learn something new.
In the table below, you will find common online slots terms - alongside a short explanation of what they mean. If you want to gain a better understanding of the terminology used in slots - then this guide is for you.
Online Slots Glossary
| Terminology | Definition |
| --- | --- |
| Bonus | A special event that happens inside the game, commonly known as a bonus round. This could also be used to describe the free spins. A bonus round is usually activated by matching a certain number of scatter symbols. |
| Cluster Pays | A type of pay system where clusters of matching symbols will trigger a win. |
| Coin Size | The amount you are willing to spend per line on a slot spin. Upping your coin size will make the spin more expensive - but you may win bigger. Reducing it will make the spin cost less - but you also may not win as much. |
| Cold Slots | A slot that has a lower than advertised return to player. It can also mean an online slot that is not paying out very often. |
| Expanding Wilds | A bonus feature where the wild symbol will expand. In some games, the wild can fill the entire reel - or it can cover a set portion. |
| Free Spins | A bonus event in a slot game where you will win a set number of spins. During these bonuses, other features may activate. Free spins can also refer to a common casino bonus. |
| Fruities | Short for a fruit machine, a British expression for slot machines. |
| Gamble Feature | A type of bonus that can be activated after a win in any slot game. You will have the chance to double your winnings - or you may forfeit them. |
| Hit | A winning spin on a slot game |
| Hot Slot | A game that is paying out frequently. This slot game will likely have a much higher than normal return to player. |
| Jackpot | The biggest prizes available on your selected slot game. There are several kinds of jackpots available. There's a "Fixed Jackpot" where you can win a set prize. Or there is a "Progressive Jackpot" (more details below). |
| Max Bet | The maximum amount of money you can play on a spin. Many online slots also have a dedicated button to play the biggest bet possible. |
| Megaclusters | Game engine designed by Big Time Gaming. Symbols in a cluster win will divide into more clusters - creating more chances to win. |
| Megaways | Game engine designed by Big Time Gaming. Each spin presents a new number of winning ways. |
| Min Bet | The absolute minimum you can play on a single spin. |
| Multiplier | A common bonus feature where your win will be multiplied by the number shown. |
| Online Slot | A slot game that requires an internet connection and a compatible device to play. This could be in the form of a PC or a mobile device. |
| Paylines | The lines that you will need to match symbols on to win. The number of paylines varies greatly from slot to slot. |
| Payout | How much you will win for landing a certain combo of symbols. |
| Paytable | A list of the winning combinations and the payouts of said combinations. In classic slots, these tables were located in viewing distance of the reels. In modern games, they are located in a menu. |
| Pokies | The Australian slang for slot games. The origin of this name stems from the classic design of retro slot games. In these machines, you would need to match poker hands to win. |
| Progressive Jackpot | A type of jackpot slot with an increasing jackpot total. These games typically have much bigger prizes than normal jackpot games. They are also linked with other games on the same jackpot network. Prizes can build up quickly with millions up for grabs in some games. |
| Reels | The vertical segments of the slot where the symbols fall. In classic mechanical machines, these segments would be wheels |
| RNG or Random Number Generator | A software algorithm used to create random results. The technology is heavily used in online gambling and video games. |
| RTP or Return to Player | The expected percentage returned to a player from their placed bets. A high return theoretically means you will receive more money back from each of your bets. |
| Symbols | These are the pictures on the reels. These pictures can have different values, payout different prizes and even activate features. Traditional machines use card suits, fruits, triple sevens and bells. Symbols now usually match to the game theme - with classic symbols getting revamps. |
| Scatter | A type of slots symbol which pays out regardless of its position on the reels. Scatters also activate free spins in many slots games. |
| Tumbling Reels | An online slot game mechanic where matching symbols will be removed from the reels, allowing new symbols to join. |
| Variance | The risk value of the game classified as low, medium or high. Variance dictates how frequently the slot will pay and how much. For example, a low variance online slot will pay out frequently - but with low prizes. |
| Volatility | Another term used to describe the risk associated with a slot game. |
| Ways to Win | A type of slot that is independent of paylines and relies on adjacent winning symbols to create winning combos. |
| Wild | A special symbol in a slot which substitutes for other symbols in a winning combo. In most games, this symbol will not substitute for the scatter or bonus symbols. |
21+ and physically present in NJ only. T&CS apply.

New customers only. 21+ T&Cs and wagering requirements apply.

New customers only. 21+ T&Cs and wagering requirements apply.

New customers only. 21+ T&Cs and wagering requirements apply.
More bonus bets