What is the best Sic Bo strategy? (How to win Sic Bo)
Don't dice with your fortunes - use these Sic Bo strategies today.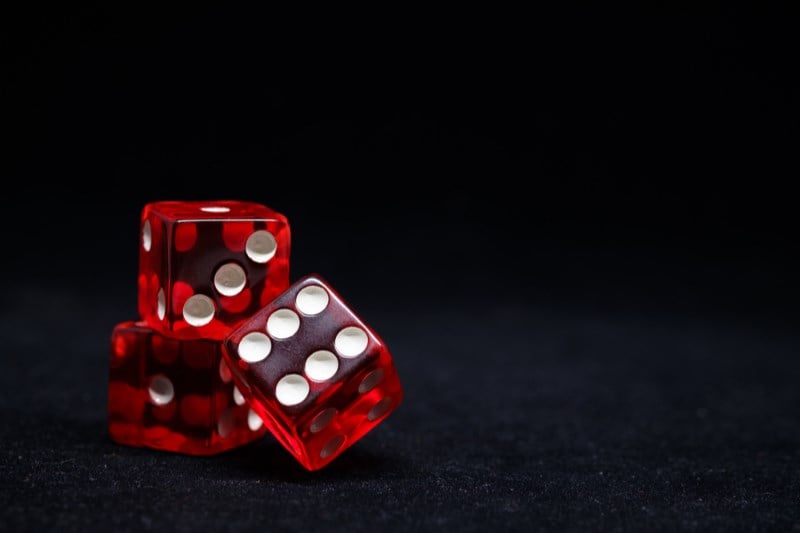 With a low house edge and range of betting options, Sic Bo is a dream come true for casino strategists. And thanks to the array of betting tactics, you can dice with big wins - regardless of your experience level.
From high risk, high reward - to low risk and safe; you will find valuable Sic Bo strategies on this page. Whether you like to be adventurous with your gambling or cautious - we have a betting style for you.
Low-risk strategy: Stick to Small and Big positions for even money chances. Consider slightly riskier combination bets.
Medium risk strategy: Bet on high-risk positions and low risk to give yourself some insurance.
High-risk strategy: Bet exclusively on highest payout positions and endure long losing streaks. A win could recoup all of your losses - plus extra.
Need some advice on the above strategies? Scroll down to the relevant strategy section to find out why it works and how to use it.
Sic Bo Beginner Strategy: Lowest Risk
New to Sic Bo? Then we recommend starting with the lowest risk possible. And that means the Small and Big bet. This is your even money option in this dice game.
Each bet pays out at 1:1 - and the odds are close to 50/50. A probability of either combo to win is 48.61%. You could compare these betting options to a roulette red/black bet.
Small Bet: Covers numbers 4 to 10
Big Bet: Covers numbers 11 to 17
As these cover all betting combos, you may be wondering why this bet doesn't give you a 50% chance. And the answer is Triples. If a Triple appears, the Small and Big bet loses.
But that still doesn't change the fact that this is your safest Sic Bo bet. For strategy, you just want to bet on either Small or Big and stick to it. It may be tempting to go after juicier odds - but you will also tank your RTP.
This strategy is good for: New Sic Bo players - or those nervous about burning their bankroll too quickly.
Sic Bo Intermediate Strategy: Medium Risk
Want to get a bit more adventurous with this classic dice game? We recommend spreading your bets and tackling multiple positions at once. The advantage of this is that you can cover more ground on the betting table.
Of course, the disadvantage is that you have to up your bets. A good tactic to use is betting on several risky positions - but also insuring yourself by playing more probable bets.
One example of this strategy is to bet on 2-3 double positions - but also placing a bet on a common combination. For example, you could bet on a double 2, 3 and 4 - but also hedge your bet with a low-risk combination (like 11).
You may be tempted to edge into Triples territory, but then you are moving towards maximum risk. A Triple bet has a mere 2.78% probability rate. For these types of bets, you are best looking at a higher risk strategy.
This strategy is good for: Players tired of even money bets - or those looking for better rewards.
Sic Bo Expert Strategy: Risky but rewarding
Want to get serious with your Sic Bo gameplay? Then it's all about the high-risk strategy. And that means sticking to the triple bets. And if you want the riskiest of all, you go Specific Triples.
Triples offer the highest pays in a game of Sic Bo. And that means, these bets also have the worst odds. As we mentioned in our medium risk strategy, a successful Triple bet has a 2.78% probability.
Specific Triple has an even lower probability of just 0.46%. But then you have to consider the 150x pay potential (if you are playing Macau style). With such high pays, you have the chance to easily recoup all of your losses plus gain something extra
With this in mind, a high-risk strategy is simple: stick to a Specific Triple like glue and ride the losing streak. This will, of course, require superb levels of patience. And you will go a long time with seeing no rewards whatsoever.
Once you land a win, however - you will certainly know about it...
This strategy is good for: High rollers looking for the biggest possible win. Or medium risk players looking to further upgrade their gambling style.
Super Sic Bo Strategy
Earlier this year, Evolution Gaming launched Super Sic Bo, a variant of Sic Bo with random multiplier payouts. On each betting round, random positions of the betting board receive a multiplier boost. This offers an interesting way to strategise.
Even money bets do not qualify for the multiplier - so you will have to be more risky with this game. This means it may not be suitable for new players.
Value of multiplier depends on the betting position, with higher multipliers reserved for risky bets.
The max 999x multiplier only applies to Specific Triple bets - making it a very risky option.
Remember the medium risk spread strategy? It's tailor-made to capitalise on the random placing of the multipliers. Of course, this means you will have to bet more - and your bankroll will deplete quickly if it takes a while to land a win.
This is why we only recommend Super Sic Bo to experienced casino players.
Dice with Strategy at Sic Bo Casinos
The best way to practice your Sic Bo strategy? Play a few games at an online casino. There are even a few ways you can try this dice game for free. Many casinos will offer a free play version of the Sic Bo table. Even better is the no deposit bonus - which not only lets you play for free - but also gives you the chance to win real money.
Below you will find a range of casinos that have Sic Bo tables where you can hone your strategy.
Party Casino NJ: New customers only. 21+ T&Cs and wagering requirements apply.
BC.Game: Use the BC.Game Referral / Promo Code NEWBONUS on sign-up to claim. 18+. T&Cs apply