Which casinos have Progressive Blackjack?
1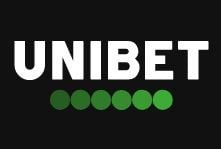 100% cash match up to $500
Deposit $500. Get $500. Play $1000.
Player Rating
Our Score
9.9
Read Review
Claim Now
FREE CASH PLUS DEPOSIT MATCH. Use the promo code UBCASINO10 when you register to get $10 free play. Get $500 deposit match using promo code UBCASINO500. T&Cs apply. Over 21s. NJ residents only.
2
$20,000 Bonus
9.8
Read Review
Claim Now
18+. T&Cs apply
The old saying 'don't fix what isn't broken' definitely applies to blackjack. So, how do you improve upon a game that dates backs 300 years? One idea has been to create a progressive version. This addition acts to complement the original game rather than change it.
Our team set about examining this exciting variant to see exactly what it brings to the table. You can read our full Progressive Blackjack review below. However, if you simply want to start playing, we've got a great selection of online casinos offering this game. Just choose a site from the list below and within minutes you'll be sat at a table.
Progressive Blackjack Review
The allure of winning thousands of pounds from a single hand attracts many players over to try their luck at Progressive Blackjack. However, the progressive part is merely a side bet. You can happily play a normal game of blackjack if you wish. Naturally, you got to be in it to win it, and there's no worse feeling than being dealt the jackpot hand if your money isn't in the game.
What is Progressive Blackjack
Some newcomers to this casino game are surprised by the answer when they ask 'What is Progressive Blackjack?' After all, it is simply blackjack + a side bet. There's no great mystery involved, which means any player with a basic understanding of the game can give it a whirl.
Before tackling the Progressive Blackjack rules, let's go over the fundamentals, so we are all on the same page. The objective of blackjack is to get a total of 21 or be closer to that number than the dealer. Aces count as 1 or 11 points, face cards count as 10 and number cards their face value. The player is dealt two starting cards and always goes first. The value of the player's cards determines what decision will be made: hit, stand, double, split, or surrender are the usual options. The dealer acts after the player but there are certain rules that must be adhered to on their part. We'll explain those below.
Progressive Blackjack Rules
The Progressive Blackjack rules are flexible depending on the exact variant you are playing. In the online casino world, Playtech Progressive Blackjack is the market leader for this game, so we'll guide you through its rules.
The main game:
Played using 6 standard decks

Blackjack pays 3:2

Insurance pays 2:1

Normal winning hand pays 1:1

Double down on any number

Double down after splitting allowed

Can split cards of equal value

Only one split per round (max. two hands)

Only one drawn to split aces

Dealer stands on soft 17

Dealer doesn't peek for blackjack

That's the essentials. Some rules favour the house, others are positive for players. This is quite a standard rulebook to be fair, so most players will a little knowledge of blackjack will be familiar with them. If you follow the correct basic strategy for this variant, the RTP is a decent 99.53%.
The Progressive Blackjack Side Bet is where the action lies. As highlighted this is an additional fixed-price wager you can place on any hand. The cost of the bet is shown beside the blinking coin slot on the UI. Payouts for the progressive side bet are as follows:
4 suited aces:Jackpot

3 suited aces:5,000x

4 aces:2,500

3 aces:250x

2 suited aces:100x

2 aces: 50x

1 ace:5x

To win the Progressive Blackjack jackpot, you must be dealt 4 consecutive aces of the same suit, starting from the first card in your hand. In fact all payouts are determined by the first card, for instance, if you are dealt: 10 - Ace, this is not a winning hand because the ace is your second card.

The jackpot starts with a seed amount of 50,000x the cost of the side bet. Therefore, if it costs $1 to play, the minimum jackpot is $50,000. From there 3% of each bet is added to jackpot prize fund. As you can imagine, if several hundred or even thousands of players are placing this bet, the jackpot soon rockets up in value. The RTP for the progressive side bet is 94.85%
Progressive Blackjack Bonus
We won't pull the wool over your eyes when it comes to Progressive Blackjack bonus offers. They are few and far between. Quite simply it's a case of looking around to see what's on offer, and then you must check the terms and conditions to see if Progressive Blackjack is an eligible game.
This isn't to say you are restricted from claiming bonuses, it means that playing this variant will not clear the wagering requirements, so you have zero chance of profiting from the offer. However, you might find some sites allow you to join the party, so it's certainly worth examining bonuses in greater detail.
Play Progressive Blackjack Online
No two ways about it, the addition of a progressive side bet adds another layer of interest to what is already a fantastic game. Unlike the main game, the side bet is pure luck. The player has no influence over the outcome. This means that total beginners and seasons blackjack pros stand an equal chance of winning. It's about being patient. You will play many hands that don't win, but the next one could be the game-changer, so perseverance is the key.
Would you like to play Progressive
Blackjack online
? If this sounds like your game, then let us help find the right casino for you. Our specially composed list contains the top online sites that offer Progressive Blackjack among many other games in their libraries. We've checked to ensure the casinos are licenced, fair and safe. Each casino has a proven track-record, so you can't go wrong. All you need to do is take a look at our list, pull out a favourite, sign up and start playing.