Double Attack Blackjack Review
Looking for a blackjack game with a difference? Double Attack is just that. Learn to play this exciting game with our in-depth Double Attack Blackjack review
Which casinos have Double Attack Blackjack?
1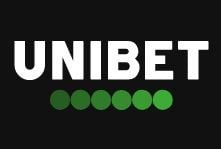 100% cash match up to $500
Deposit $500. Get $500. Play $1000.
Player Rating
Our Score
9.9
Read Review
Claim Now
FREE CASH PLUS DEPOSIT MATCH. Use the promo code UBCASINO10 when you register to get $10 free play. Get $500 deposit match using promo code UBCASINO500. T&Cs apply. Over 21s. NJ residents only.
2
$20,000 Bonus
9.8
Read Review
Claim Now
18+. T&Cs apply
It's blackjack, but not as you know it. Double Attack Blackjack brings a whole new level of thinking and strategy to this classic game. Players can rack up some fast profits by doubling up multiple times and there's a Bust It! side bet that pays out up to 200 to 1.
Find out how to play the game below or browse through the list of casinos provided that offer Double Attack Blackjack in both free-play mode and real money to start playing immediately.
Double Attack Blackjack Review
Blackjack is a proven winner the world over. In both land-based and online casinos, it is one of the most-played games in the library. There are many variations to the original game; some better than others. If you're looking for one of the better, more interesting variants, then this is the game for you.
The bare essentials of the game, such as the objective to get 21 and the value of the cards, all correspond with basic blackjack, so it's easy to get started with this version. However, there are several key differences that we will cover in this Double Attack Blackjack review which you need to be aware of.
What is Double Attack Blackjack
If you've ever visited the blackjack table, you probably know all about the 'double' option during the game. This allows you to beef up your stake in the hope of maximising your profits on strong hands.
Double Attack has taken the doubling concept and created a wonderfully engaging variant of Blackjack based around that. It allows the player to double their initial wager after seeing the dealer's first card. Then, there are further opportunities to double up later in the game. The result is that you can make some fast money and with more chips on the table, the thrills and excitement are multiplied as well.
Double Attack Blackjack Rules
The order of playing a hand of Double Attack is slightly different to a standard game, so after running over the main Double Attack Blackjack rules, we'll also demonstrate a sample hand.
This way, you'll be fully prepared to take on the casino from the very first time you play.
Main rules in accordance with Playtech's RNG version of the game:
Played using eight 48-card decks (all tens have been removed)

Blackjack pays 1:1

Insurance pays 5:2

Normal winning hand pays 1:1

Dealer stands on soft 17

Can split cards of equal value

Up to three splits allowed (max. four hands)

Dealer peeks for blackjack

Insurance offered if the dealer's up card is an ace

If Double attack bet placed with dealer showing a face card or ace, only the initial bet is lost if the dealer has blackjack

Late surrender available

There is also a Bust It! side bet available. This is independent of your hand(s) and it has its own rules and payouts.
Bust It! bet is placed before any cards are dealt.

It pays out on the dealer's first 3 cards only

The bet is settled even if the player busts or surrenders.

The payouts for this bet are:
Dealer's Hand

Dealer has suited 888:200:1

Dealer has same-coloured 888:50:1

Dealer's Busted Card
Busts with 6:15:1

Busts with 7:10:1

Busts with 8:8:1

Busts with 9:6:1

Busts with any face card:3:1

As mentioned, a hand of Double Attack is slightly different to traditional blackjack. Therefore, it's advisable to play a few free practice games first. You can do this at each of the casinos on our list, so check them out. This is a sample hand to prep you:
Player has to place his initial bet. There are two circles on the table. This wager goes in the left of the two.

One card is dealt to the dealer face up.

After seeing what the dealer's up card is, the player has the following options: Max. Double Attack or Skip Double Attack. If you hit 'Max Double Attack' a second bet, equal to the value of the first is placed in the second circle.

The player is dealt two cards face up and the dealer is dealt one more card face down

Based on the player cards, he can: Hit, Stand, Double Initial Bet, Double Max. (both), Split (if applicable), Surrender

A third card is dealt from which the player can: Hit, Stand or Surrender

One the player has finished, the dealer completes his hand to see who has won.

So, what is Double Attack Blackjack RTP? For the main game, it's an impressive 99.53% if you follow the correct strategy. The Bust It! side bet is a rather lowly 91.99%, so it's wise to avoid this most of the time.
Double Attack Blackjack Bonus
The generous RTP of this game is great for standard play but the downside is that there are not too many Double Attack Blackjack bonus offers doing the rounds. Whilst, you may not find specific promos for this exact game, all is not lost.
It's worth checking out the sign up offer. This may allow you play Double Attack Blackjack and clear the wagering requirements. Some casinos exclude this variant altogether, but others don't. Additionally, rewards schemes and VIP clubs are often a good way to get a little extra from playing this game. It won't be a fortune, unless you are a serious high-roller, but every little helps. Yet, coupled with the low house edge, it might just swing the advantage in your favour.
Play Double Attack Blackjack Online
It's impossible not to get drawn into this game if you are a fan of
online blackjack games
. It is a very enjoyable variant. The feeling when you double attack, then max double again and win the hand is electric. Of course, you will encounter hands that go the opposite way, but that's all part and parcel of blackjack.
Are you ready to play Double Attack Blackjack online? All you need to do is take a look at the top online casinos on this page and see which one you prefer. You don't have to start off playing for real money, it's wise to learn the ropes first. These casinos allow you to do just that. Then, when you are ready, it's easy to flick over and Double Attack the real money games.