What is a Positive and Negative Blackjack Progression Betting System?
Don't know the difference between a positive and negative blackjack progression system? Let's take a deep dive: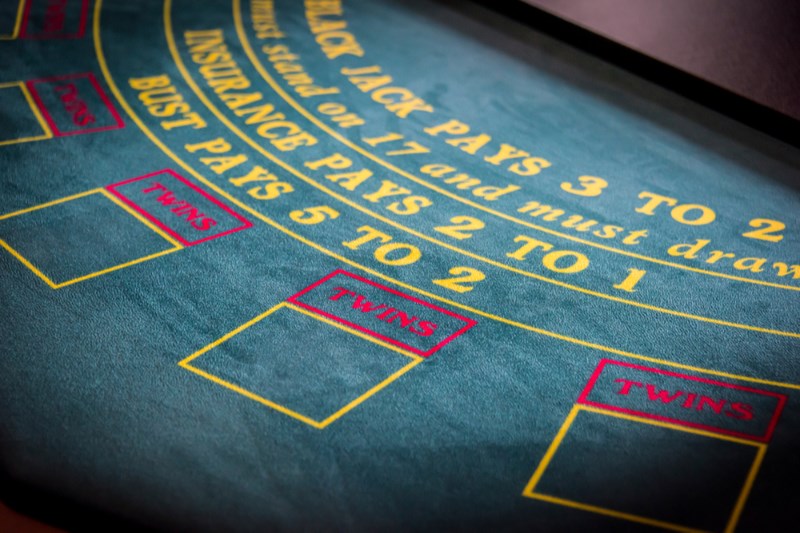 Unless you're using a flat betting blackjack strategy, the chances are you're using either a positive or negative progression system to increase your chances of a profit.
Using these two methods as a base, a number of blackjack theorists and experts have devised their own ways to decrease the house edge and improve their profits. So, if this is the case, what exactly are positive and negative progression blackjack systems?
Which Online Casino has the Best Blackjack Odds?
1
2
Read the Unibet Casino NJ review. FREE CASH PLUS DEPOSIT MATCH. Use the promo code UBCASINO10 when you register to get $10 free play. Get $500 deposit match using promo code UBCASINO500. T&Cs apply. Over 21s. NJ residents only.
3
4
5
6
7
8
9
10
Negative Progression Systems
As the name suggests, a negative progression system basically forces you to increase the size of your bet each time you lose. The most famous example of this is the Martingale System, but in the blackjack world there are a number of negative progression methods, including the Labouchere technique.
To illustrate exactly how a negative progression system works, let's take a look at the Martingale System in action:
| Phase | Payout |
| --- | --- |
| Bet 1 | $5 = Lose |
| Bet 2 | $10 = Lose |
| Bet 3 | $20 = Lose |
| Bet 4 | $40 = Win ($80) |
In this example after a total of four losing bets the player was required to bet $40 which took their running cost up to $75. A win on bet 4 then provided a return of $80 which gave them an overall profit of $5 which directly correlates to the size of their first bet.
On paper negative progression systems like the Martingale System are fantastic, but in reality they often fall down because they are expensive. Indeed, forcing a player to increase their bets each time they lose can not only be financially taxing but mentally tough to deal with.
Positive Progression Systems
In contrast to a negative strategy, a positive progression system is a method of betting that allows you to turn a small stake into a large profit by letting your winnings carry over to the next bet. Every time you win a bet you must use the profits on your next bet, thus increasing the size of your bet in relative terms but not in reality.
For example, if you bet $10 on a hand of blackjack and were successful, then you would bet $20 on the next hand ($10 stake plus $10 profit) and continue operating in this way until you lose or reach your profit limit.
For many players, especially novices, a positive progression system is a lot more attractive simply because it allows them to keep their costs down. While a negative method forces you to commit more and more of your bankroll, a positive system only puts your profits at risk and not your actual money on the table.
What is a negative progression betting system?
In this betting system, you increase your bets based on your losses. This is a reactive strategy that challenges a players endurance and bankroll.
What is a positive progression betting system?
This is the opposite of a negative progression system. In a positive progression system, each time you win - you increase your bets.
Which is better: positive or negative blackjack progression?
This really depends on your playing style and how you prefer to bet. You may lean towards riding a wave of wins - or you may prefer a more reactive way of placing your bets.
To Stay Positive or Go Negative?
In reality the blackjack betting system you choose will be down to your own personal preference, however, if you're looking for the safest method to adopt with a limited budget then you should stay positive. Because this strategy allows you to parlay a small amount of money into a large amount it gives you the ability to play with a small bankroll. However, if money isn't so much of an issue and you don't mind taking a risk you'll find that negative progression systems are more conducive to providing you with a consistent profit.
Latest news