What is Exchange Blackjack? (Rules & Strategy)
Exchange Blackjack adds an interesting twist to the traditional 21 formula - learn how to take advantage here...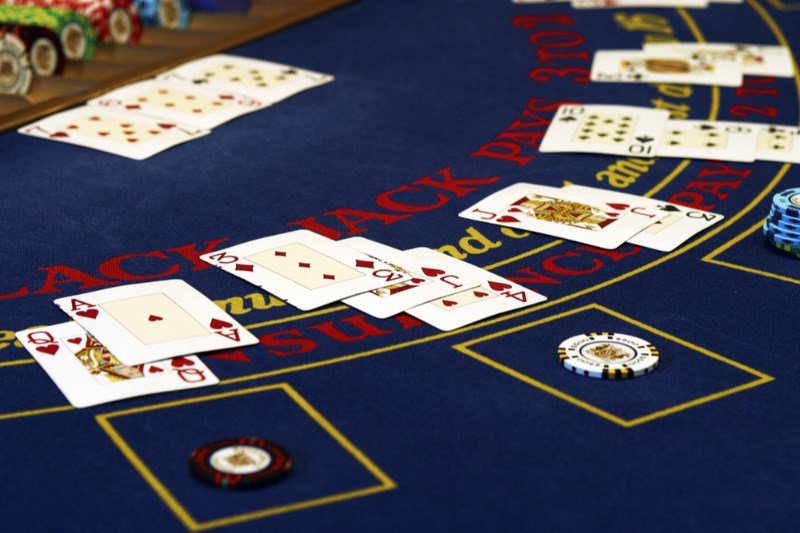 We've all sat down and chased the magical number 21 at various casinos across the world, but if you're looking for a better way to risk your money then Betfair's Exchange Blackjack is a must try.
Based on the traditional table game but with a unique twist, this proposition is a veritable goldmine for those with an ounce of gambling knowledge.
The Mechanics of Exchange Blackjack
Instead of actively taking part in the game, Exchange Blackjack pits passive observers against an automated quartet of players.
These robotic players are programmed to play a perfect hit or fold strategy (based on an optimal playing chart) and it's the observers' job (that's you as a player) to bet on the outcome of seven rounds of blackjack.
The betting structure of Exchange Blackjack is such that you're actually playing against other punters and thus the market will shift as a hand develops.
The only point at which this is not true is during the opening deal when you can either bet on the player or the dealer to win across four different bets: Dealer wins or ties all, one of more players has five cards, all cards are unique and only one player hits a total of 21.
You can either choose to play this round or sit out, but at this point the odds will always be set at the same rate.
However, as the second round begins the odds will gradually begin to shift as players see more cards and make further bets on different outcomes. (Note, at this point some of the side bets will be removed because they will no longer be possible).
Dynamic Odds
As the rounds progress (up to a total of seven depending on how the cards fall - i.e. whether players go bust or not or the dealer goes bust or reaches 17+) the odds on various outcomes will change based on how the market is reacting.
For example, if during Round 3 Player 1 has a total of 19 and the dealer has 14 points then the market will probably favour the player (the "back" bet) and the odds will reflect this.
However, as a punter you also have the option to "lay" against the players and favour the dealer. Thus, in the above example you may believe the dealer will win and, thus, seek out the best odds for that outcome.
For each wager a maximum bet amount is set and skilled players can get a huge edge in this form of blackjack.
The main reason why this is possible is because some people will be unaware of the odds involved in blackjack and the optimal scenarios. Therefore, if you're already an accomplished blackjack player you can exploit people's weakness and tactical naivety and make a healthy profit.
Betfair Online Casino Promo Codes
100% up to 100

Exclusive Live Casino Bonus

Tested

Last used 25 mins ago