Biggest Winning Spin at Mayfair takes £100 real money
Mayfair Casino biggest winning spin takes £100 in real cash every Thursday. Play your favourite slot & land the best spin you can to win! We show you how to enter & win.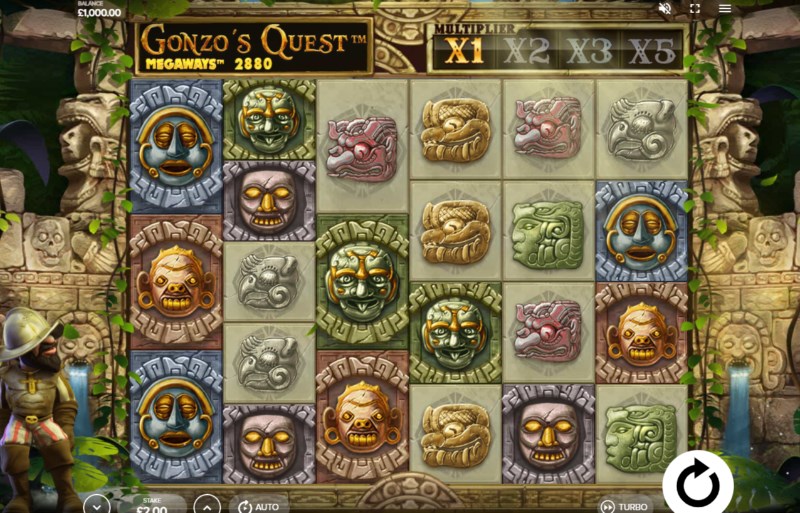 The biggest winning spin at
Mayfair Casino
wins £100 of real money every Thursday through March. Simply land your best win on the day for a chance to win the cash prize. For more details on how to join, read our short promo guide below.
How to join
The "Biggest Spin Winner" offer will occur on the 4th, 11th, 18th and 25th March only.
During the promo period, there is no need to opt-in or join the offer. To qualify, you will need to deposit and wager £10 or more on the day of the offer.
Once you have fulfilled the requirements, you can play any slot you like - the player with the biggest winning spin at the end of the day wins.
You can continue to improve your chances by continuing to spin and land greater wins.
If there is a tie between two winners, the first and second-highest winning spins will be taken into account.
Join Mayfair Casino
If you're already a Mayfair member, you just have to wait until Thursday to join our first Biggest Spin Winner promo. But if you need to create an account, here's how you sign up:
Visit Mayfair Casino
Click the "Register button and fill out your details - make sure to grab your Mayfair Casino bonus code before you go
Make a deposit of £10+ and land your biggest win
Terms and conditions
This promotion is only available to valid account holders aged 18 or over
This promotion will be active between 00:00 and 23:59 on 4th, 11th, 18th and 25th March only.
BST/GMT is the equivalent of ACST -9.30hrs, PTZ + 8hrs
This is a network promotion. The Biggest Winner Off A Single Spin promotion will take place across 96 participating sites on our network.
The prize to the winner of the "Biggest Winner Off A Single Spin" promotion is £100.
In order to qualify for the prize the player has to deposit and wager a minimum of £10 on any slot games. Both the deposit and the gameplay must take place during the promotional period.
The prize will be awarded according the highest gross return of a single spin on any slot game during the promotional period. The player who achieves this will be awarded with £100 in cash.
In the event that two or more players have a matching highest gross return from a single spin, the prize will be awarded to whichever player had the second-highest grossing spin. For the avoidance of doubt, if both Player A and Player B had winning spins for £500, but Player A's next highest return from a single spin was £475 and Player B's was £450, the prize would be awarded in full to Player A.
Mayfair Casino Promo Codes
Up to £400 + 175 Free Spins

Claim on Starburst slots

Tested

Last used 15 mins ago