Top 5 Stake.com original crypto casino games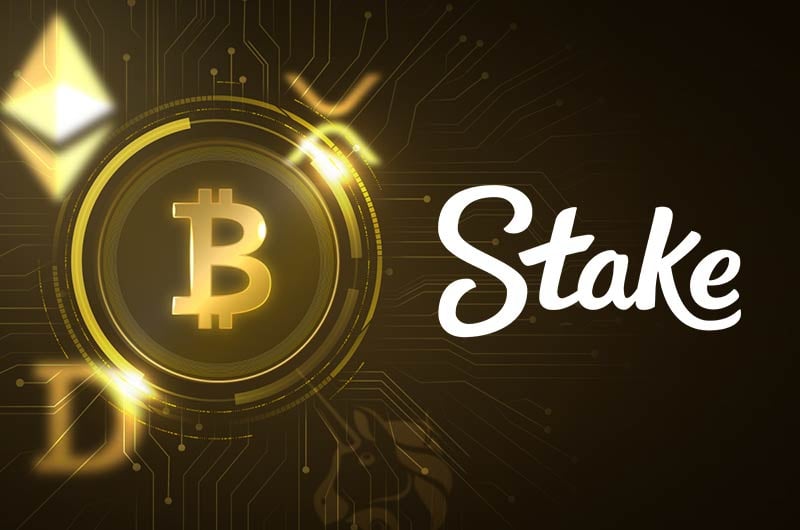 Top 5 Stake.com Crypto Games

#1 Dice

#2 Crash

#3 Plinko

#4 Mines

#5 Limbo
For online casino players, the industry continues to expand with more gaming possibilities thanks to the advancements in technology.
Cryptocurrency
has quickly taken off in popularity, and with it comes a whole new range of options.
Stake.com
is known as a one-of-a-kind crypto casino where you can indulge in over 1000+ games, including over 15+ original games exclusive to Stake.com. There are many reasons to play at Stake.com, including a range of provably fair games, excellent customer support, and a large variety of cryptocurrencies.
The casino has an active community that lets you interact with players in over 8 languages. Games come with a high return to player percentage, and there are also spectacular bonuses and promotions to enjoy. The games can be played individually or as part of a challenge where additional rewards are up for grabs.
You've come to the right place if you find yourself curious about the original crypto casino games Stake.com offers.
Top 5 Stake.com Crypto Games
| Top Crypto Games | |
| --- | --- |
| Dice | Get ready to roll the dice in this highly customizable Stake Original. Various configurations are available. |
| Crash | A stake original in which your objective is to predict the multiplier. It's a quick-paced and simple odds game. |
| Plinko | Try the pachinko-inspired crypto original, Plinko. Drop the ball from the top of the triangular pin pyramid to reveal the multiplier. |
| Mines | See if you've got what it takes to reveal more gems than bombs to increase the payout multiplier in this Minesweeper-inspired Stake Original. |
| Limbo | Predict the multiplier in the fast-paced and simplistic odds-based Stake original, Limbo. |
On this page, we will look at the top 5 original crypto games that Stake.com has to offer. While there are plenty of original games to choose from, these 5 have become the most popular among Stake.com players. We'll give you a quick run-through of the different crypto games and what makes them so popular. From there, you'll have the opportunity to head over to Stake.com and play your favourite among the top 5.

#1 Dice
There are many dice games for crypto players, but at Stake.com, you can enjoy an original Dice game variant. The game allows you to further your gambling with a customizable setting for single play and auto-betting. While playing, you can use the different configurations that are there to cater to all Dice players.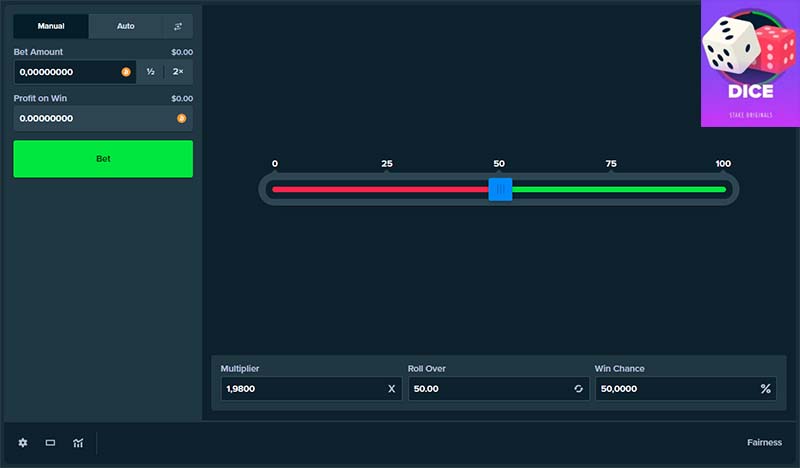 The game comes with a 1% house edge, which means a very high return to player percentage. You can choose to place bets manually or use the Auto-betting function if you're still new to the game. In the game, only roll outcomes that hit the green area are winners and no use of own dice is allowed.
#2 Crash
The Stake.com
Crash game
is another original that allows you to enjoy quick and highly thrilling gameplay. With Crash, the objective is to predict the multiplier in a quick and straightforward odds-based game. You can pick the cash-out amount for the betting round before you start. From there, a rocket will fly across the grid, and the cash-out amount will climb until the rocket crashers.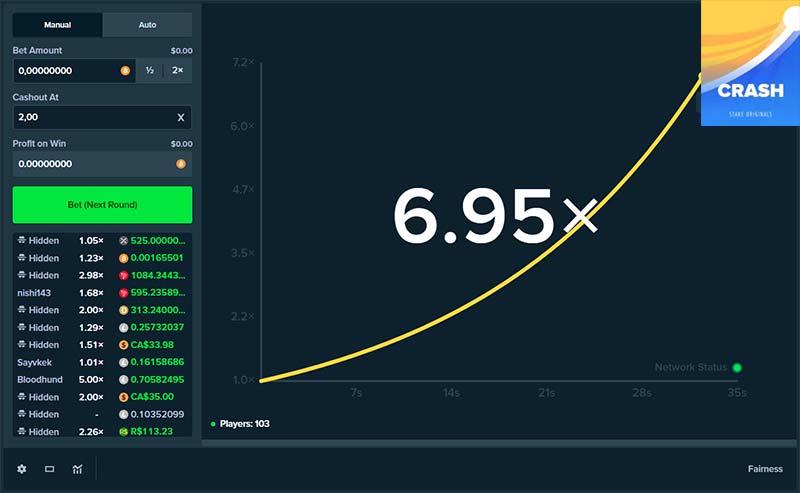 The idea is to cash out before the rocket crashers. It is a luck-based game and one of the Stake originals that are most popular among crypto players. You can choose between playing the game via Manual Bet or Auto Bet. It's a multiplayer game that has a 1% house edge.
#3 Plinko
Another fan favourite is Plinko, a Stake original inspired by the Japanese mechanical game, Pachinko. In this game, you will drop the ball from the top of the triangular pin pyramid and watch it find its route toward the corresponding multiplier. The Stake.com Plinko variant enables you to customize your risk factor and multipliers. It is a game suitable for experienced players and those new to crypto gaming.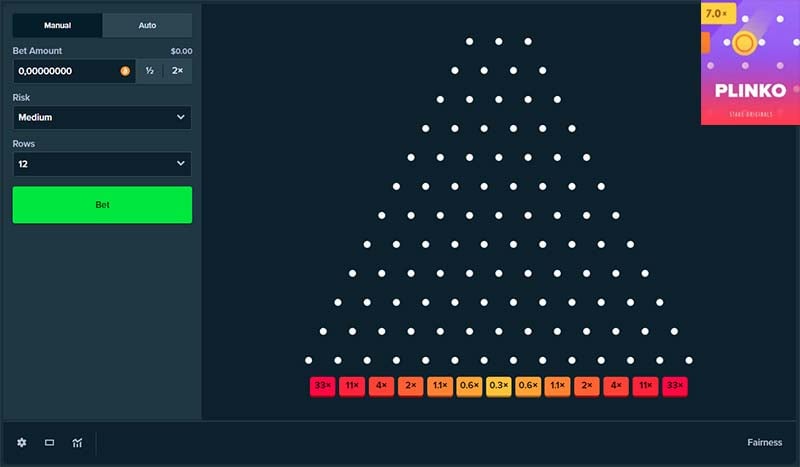 With Plinko, the strategy is to control your bankroll and get through the lows while waiting for the odds to turn in your favour. You can choose to play the game at low, medium, or high-risk levels. And you can select between 8 to 16 rows for the pin pyramid. The game comes with auto betting, hotkeys, and an instant bet option for those who enjoy a rapid-speed gaming session.
#4 Mines
If you are a fan of Minesweeper or enjoyed playing the game years ago, then the Mines crypto casino game will be a delight to play. The Mines game from Stake.com is an original game inspired by the classic Minesweeper. The game's objective is to reveal the gems and avoid the bombs to increase your multiplier payout.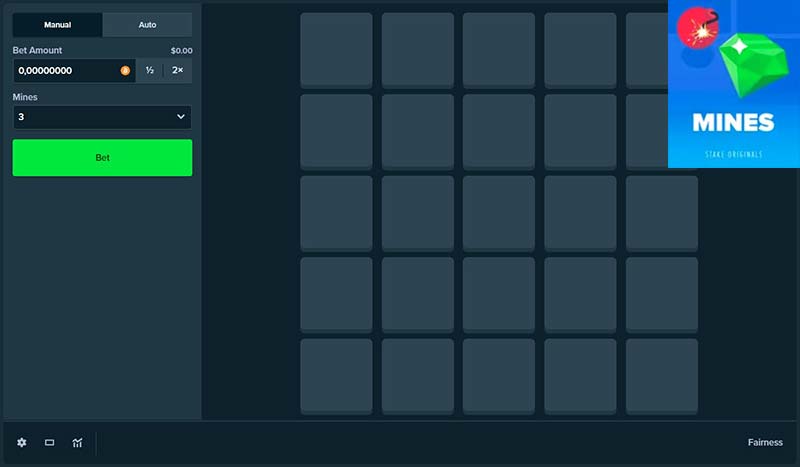 While playing the game, you have the freedom to cash out at any point during the game. Mines is one of the most popular Stake originals with a 1% edge. You can play the game using the Manual Bet or Auto Bet function.
#5 Limbo
The Stake original, Limbo, is another must-try for players who enjoy the thrill of an odds-based game. In this game, the objective is to predict the multiplier. The game provides a minimalistic gameplay experience that can lead to exciting outcomes.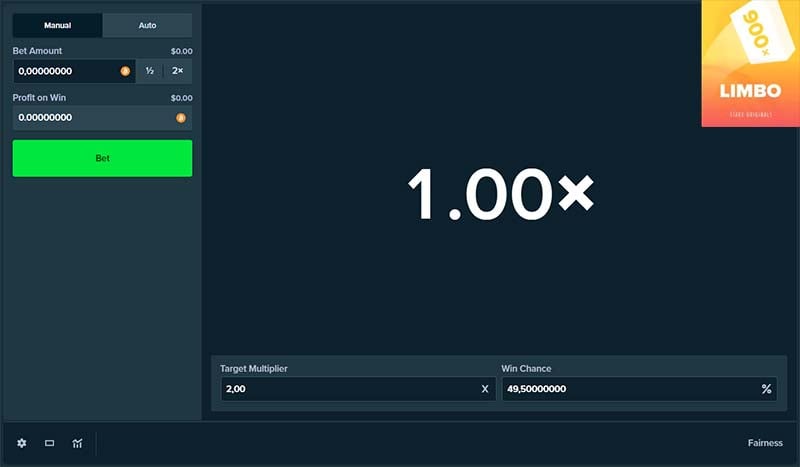 You get to take on the house while trying different strategies as you play your way towards victory. It's one of the best Stake.com games, popular for its simplicity and the ability to award great payouts. You can choose between Auto Bet and Manual Bet when placing your bets. You can also change the setting and get a view of the Target Multiplier and prospective win chances.
Each of these Stake originals can be played for fun, or you can click on the Challenges section to see if there are any active challenges available. The challenges are small missions or competitions where you can play a game for the chance to win a prize. Each of these challenges comes with set mission goals and betting requirements.
Try the exciting range of original crypto casino games at Stake.com and explore so much more!
Stake Casino Promo Codes
Get $1000 Welcome Bonus

Use the promo code NEWBONUS

Read Review

Tested

Last used 1 hr 16 mins ago

Join Stake.com using the code NEWBONUS to get up to $1000 deposit bonus. Deposit $500. Get matched at 200% and play with $1000. Over 18s only. T&Cs apply. 35x wager requirement. $500 max deposit. Level 3 KYC verification required.