Where is a great place to propose marriage in Las Vegas?
We look at the top spots where you can pop the question on the Strip.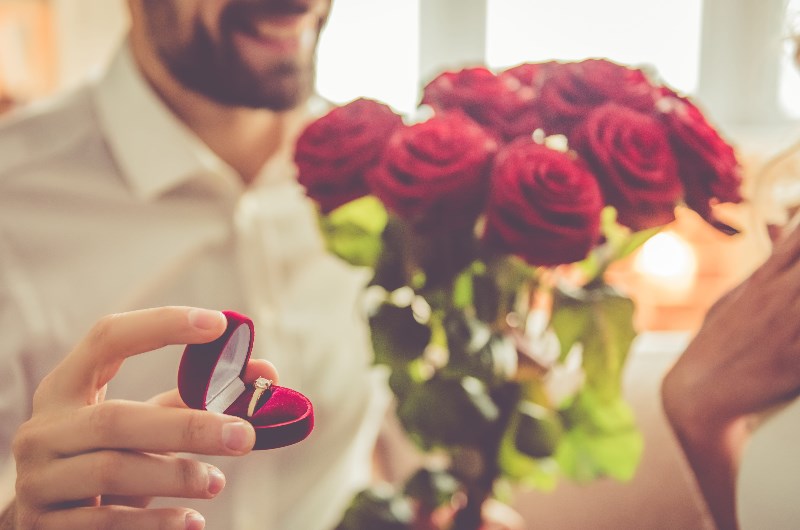 A proposal of marriage is a momentous occasion. It's an accumulation of dreams, hopes and memories that are yet to come. And Las Vegas is the perfect setting to ask that special someone the all-important question. But where in Vegas should you drop down to one knee?
Marriage Proposals in Las Vegas
Okay, so you may have butterflies in your tummy thinking of the nerve-wracking moment. And that rock may cost a fair amount of bucks. But with our list of top places to propose on the Strip, at least you won't have to worry about finding a location. Without further adieu, here are the top proposal locations in Vegas.
1. Eiffel Tower Restaurant
There's no better way to start a proposal than after a satisfying and delicious meal. So let's begin with the most romantic restaurant in the United States. Part of that romance comes from the view, which overlooks the grand Bellagio Fountains.
It's a beautiful scene - matched with beautiful food. The award-winning Eiffel Tower restaurant serves divine French cuisine in a modern style. And this cuisine comes from the kitchens of renowned Chef Joho. Signature dishes include the Great Seafood Platter, Wellington Beef and the Roasted Rack of Lamb.
Stunning views and food aside - this is a top proposal hotspot. Book one of their proposal packages - and you can pop the question 110 feet above Vegas. In this intimate setting, you can transform that precious moment into something extraordinary.
2. Helicopter Ride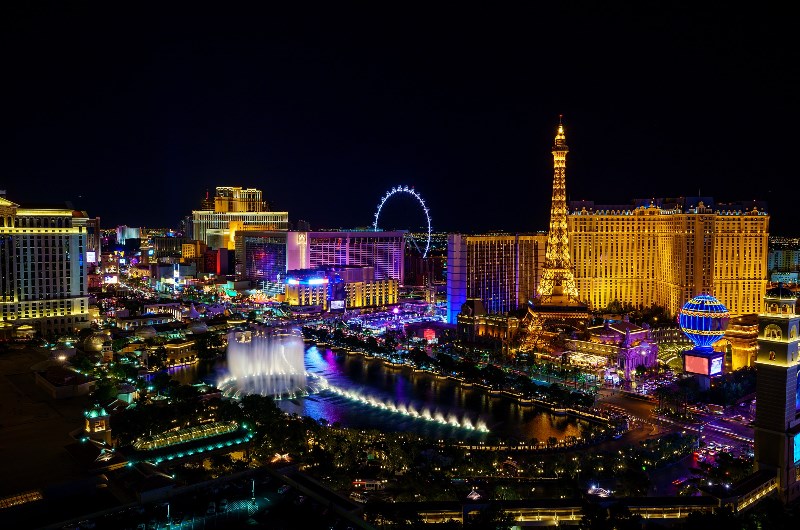 Why not literally up your proposal game with a magical helicopter ride? Ascend above the neon lights of the Strip and pop the question in the ultimate style. Many packages come with complimentary champagne and VIP escort to the chopper.
You will then board your jet helicopter and take the best tour of Vegas money can buy. In 15 minutes or so, you will see Downtown Las Vegas, the most famous resorts and the brilliance of the Luxor space beam. And surrounded by all this beauty and magic, you can take to one knee and ask that life-changing question.
3. Take a Zipline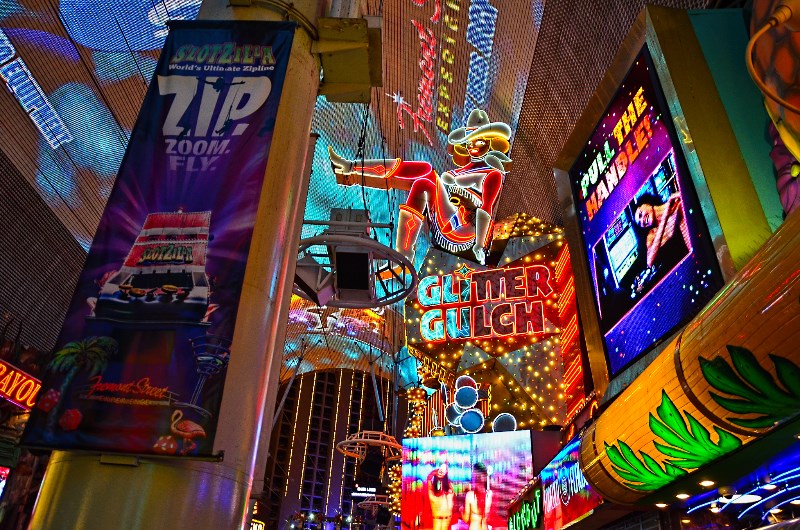 Fancy adding a bit of adventure to your marriage proposal instead? Then how about a daring zipline experience on Fremont Street! While you are both flying through the air, you can ask that important question. If you don't fancy asking during mid-flight, then you can always propose just before you fly.
The SlotZilla attraction offers two ways to zip line. You can either choose the standard package which starts from 77 feet up. Or you can upgrade to the more thrilling Zoomline - which takes off from more than 10 stories up. That's 114 feet in the air. Flying superhero style, you will travel 5 blocks underneath the world's largest video screen. This is a marriage proposal (and experience!) you won't forget any time soon.