What are the biggest events and festivals in Las Vegas?
Find out when the biggest events and festivals happen in Las Vegas including Halloween and New Year's Eve celebrations plus Life is Beautiful Festival and the Great Vegas Festival of Beer so you can plan your trip.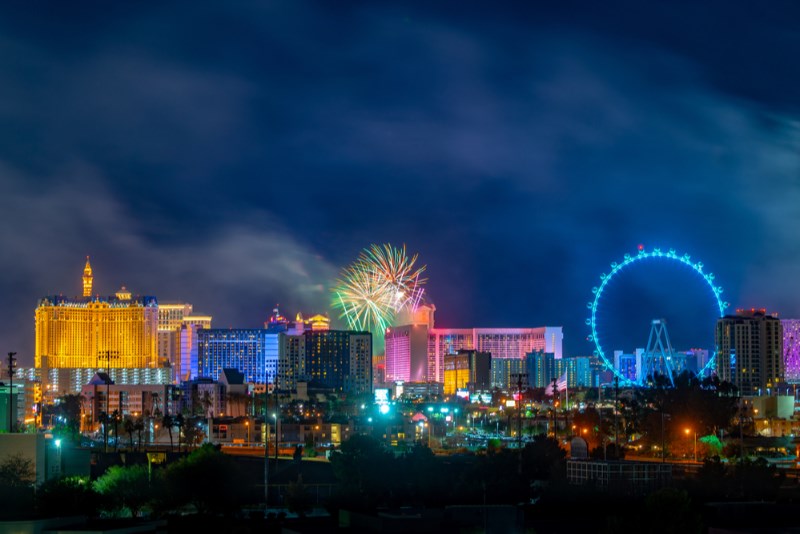 Vegas is about way more than just the casinos, but it is obviously one of the reasons to head over. However, if you time your visit well you can get to see some of the most significant events and festivals while you are there. So what happens and when?
1. Halloween
If All Hallows Eve is your thing, then you are going to love Las Vegas in October as Halloween is enormous. There is so much to do, and it all comes with a spooky theme. From parties to haunted houses the choice is spectacular. On the day itself check out the grand parade and do take the opportunity to dress up and get in on the Halloween fun. The Fright Dome is an indoor amusement park that dresses for the event with spooktacular roller coaster rides and more. It is not for the faint hearted though, so be prepared for a right fright.
2. New Year's Eve
Another massive date on the calendar is December 31st and with good reason. If you are in Vegas, then you will be joining well over 300,000 other party goers for one of the biggest NYE parties on the planet. Expect fireworks at midnight and much more. It gets quite pricey though with hotel rooms rocketing to $800 a night on the Strip itself, but it is undoubtedly a once in a lifetime experience if you do not mind be crushed in the melee. Not for the people phobic among you, but if you do crowds well worth a visit.
3. Great Vegas Festival of Beer
This event is held twice a year so gives you a bit more opportunity to plan your itinerary to be there on time. In April and October, you can take part in the Motley Brews Great Vegas Festival of Beer. Expect free samples of beer, one-off beers produced for each event, food and music in this fun event that spans two days and gives you plenty to see and do, especially for those who love beer. It features most of the local breweries in the area and even attracts some from California and Utah. The big guns like Stone and Green Flash put in an appearance, and the event is hugely popular.
4. Life Is Beautiful Festival
An urban Glastonbury is on offer at the Life Is Beautiful Festival which takes place in September. The music is eclectic and varied with big names and lesser-known bands, but of course, instead of being our English favourites they are the US equivalents. Still, if you love the festival vibe and appreciate good music, then you are going to find plenty on offer here. The area gets a little makeover from street artists from all over the world gathering to make their mark, and there is a lot of emphasis on food, so great for gastro fans.
Pots of Gold Casino Promo Codes
€/$ 1,000 Bonus + 50 Free spins

Free Spins on Starburst slots

Tested

Last used 34 mins ago