What are some free outdoor activities in Las Vegas?
Want some cost-free activities to do in Las Vegas? Check out these budget-friendly ideas.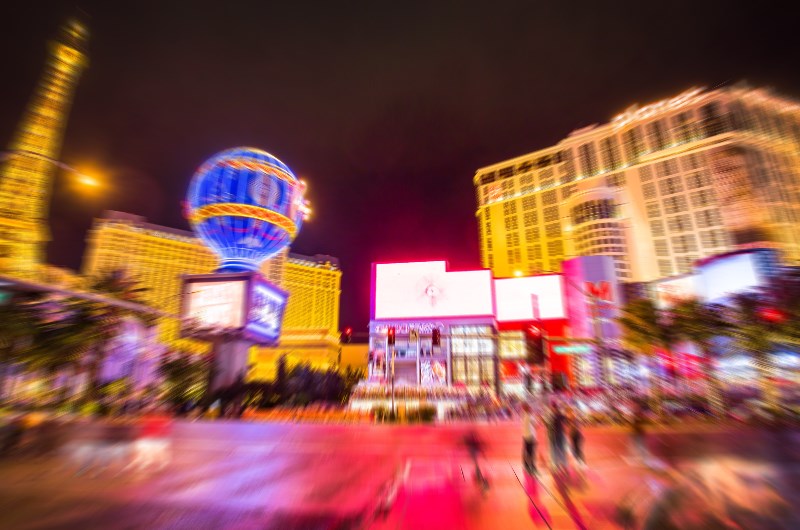 Everything in Las Vegas comes with a price, right? There's the casinos, the bars, the entertainment - there are all sorts of ways to drain the dollars. And if you have limited funds, this can seem like a real bummer. But in actual fact? There are plenty of free things you can do while staying on the Strip. If you want to save the bucks with some budget-friendly ideas, then consider these activities.
Free things to do in Vegas
Now before we get into this list, we are going to assume that you are visiting Vegas on vacation. We are also going to assume that you are staying in some kind of hotel. If this is not the case, then one of these will not be applicable. Let's get started.
1. Swim for free at your hotel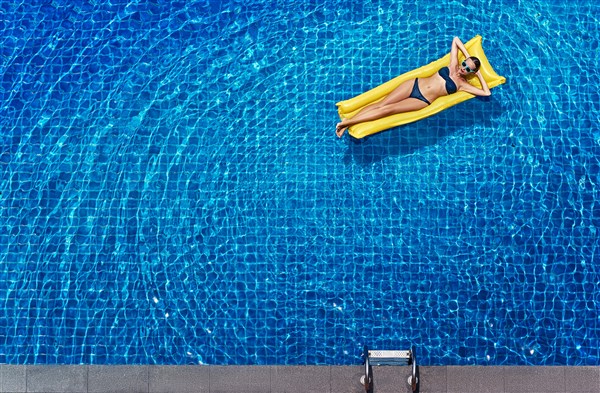 If you have chosen a hotel with a pool, then take advantage of it. You can have a nice swim and then dry off in the glorious Nevada sunshine. And you don't have to spend a single cent. Of course, it would be even better if you had a tasty cocktail to hand. But a cost-effective cold beverage is also a fine idea.
2. Take in the sights of the Strip
In all its neon brilliance, the Strip is a beautiful sight to behold. And the casinos welcome the night with quite the light show. There's the Bellagio's fountain show - and the Mirage's volcanic eruption. Then we have the Statue of Liberty at NY NY and the Eiffel Tower at Paris. Both are free to look at (and they look glorious at night) but you will need to spend some cash to go up.
3. Head to Fremont Street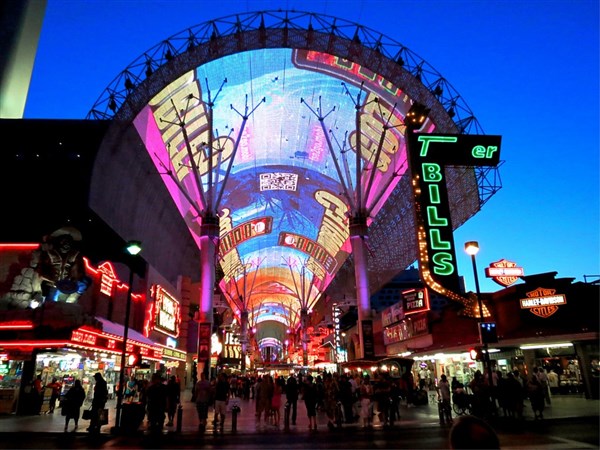 Fremont Street is a busy area with plenty to do and see. And you would be forgiven for thinking the best entertainment comes with a cost. It's somewhat true - but there is plenty of budget potential. Stick around for the nightlife and you can watch the overhead light show. Or you can listen to a band - sometimes different musical groups play for free. Here you will also find the various zip line activities. And while they do cost money, the experience is hard to ignore.
4. Get some exercise in
If you have gym facilities at your hotel, then why not take some time and exercise? It may be a holiday, but a good workout can certainly be refreshing. Prefer something more scenic? Have an early morning jogging session on the Strip. And finally, why not visit the various parks scattered around.
5. Head to the Arts District downtown
On the first Friday of the month, there's a real party vibe in the Arts District. There are shows, entertainment, food and even drinks. You are also bound to meet some interesting people. Of course, this is a time-sensitive budget activity. But if you are lucky enough to be around, then it's a fantastic idea.