Pragmatic Play $10,000 Promotion: Compete for Cash Prizes!
Spin eligible Pragmatic Play slot games during April to earn leaderboard points
Points are awarded for all winning spins that are 25x or over your stake
Earn more points for bigger wins: up to 30 points for a win of 1000x or more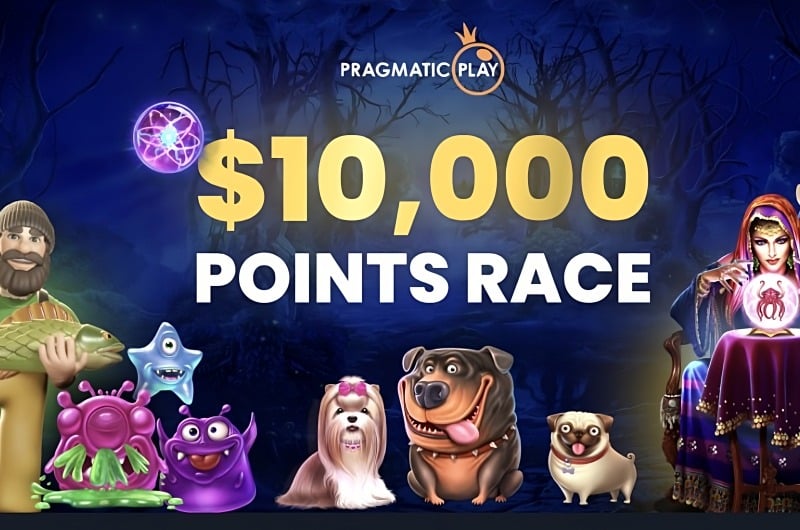 If you love spinning the reels on slot games, then you won't want to miss the Chips.gg Pragmatic Play promotion.
During the month of April,
Chips.gg
players can earn points for a spot on the cash prize leaderboard just by playing eligible slot games from Pragmatic Play.
How to Enter
Entering the promotion is simple.
Load up any eligible Pragmatic Play game
Spin with a minimum bet amount of $0.20.
Every win of 25x your stake or over will award you points, and the bigger your win, the more points you will earn.

Points for Win Multipliers Achieved
Check out the number of points you can earn for the win multipliers you achieve:
25x - 49.9x = 2 points
50x - 99.9x = 5 points
100x - 999.99x = 10 points
1000x PLUS = 30 points
Now that you know how to enter and earn points, it's time to spin the reels and aim for those big wins. Good luck to all players participating in this exciting Pragmatic Play promotion - may the chips be forever stacked in your favor!

Terms and Conditions
This is a "Play for Points" race, where you earn points for your gameplay when you hit a multiplier of 25x or More.
Prizes will be paid to the top players on the leaderboard based on their ranking and the number of prizes available at the time of the race.
A Player must hold their position until the last moment of the race to secure it.
Points are rewarded to players based on the following Multipliers
25x - 49.99x = 2 Points 50x - 99.99x = 5 Points 100x - 999.99x = 10 Points 1000x or more = 30 Points.
Points earned are accumulative, keep playing to earn more points so you can climb higher in the leaderboard rank.
All prizes will be credited to the winner's Chips account balance in Cryptocurrencies within 7 days of the race end.
We reserve the right to credit the prizes in any Cryptocurrency equal to or the same value of the $USD prizes.
Only playing with REAL MONEY will count towards the leaderboard.
By participating in the race, players automatically agree to the Rules set by Chips Casino.
Chips Casino reserves the right to amend the promotion rules at any time.
Chips Casino reserves the right to disqualify any participant found to be cheating.
Anybody using multiple accounts in the Race will be disqualified.
Bonus Buy feature will NOT count toward your score.
Chips.gg Casino Promo Codes
Tested

Last used 1 hr 24 mins ago

Register a new account at Chips.gg with promo code "maxbonus" and get a 200% bonus up to $2,000. 40 w.r. 18+. T&Cs apply.