Free Spins No Deposit Keep What You Win Guide 2023
We show you proven tactics on how to play free spins with no deposit and keep what you win...
Let's be honest; we all get skeptical about free stuff.
From a young age, we're told nothing in life is free. And it's true - to a certain extent. So the idea of free spins no deposit keep what you win slots... That's real fantasy material, right?
How could a casino possibly let you play a slot for free and let you take home real cash? The house would surely go bust. While it might sound like fiction - it's actually entirely true.
To summarise; online casinos want you to come and play on their website. So they are willing to put their money where their mouth is and offer you free spins for your time.
And those free spins can become real cash with a bit of effort. Best of all? This comes at no risk to you - meaning you can enjoy your favourite games and potentially receive a reward.

We say potentially because there is a catch. And it's a small catch compared to other things that are marketed as "free".
To withdraw the bonus, you will need to meet the wagering requirements. Let's say you claim some
Starburst free spins
. And they come with a 20x wagering requirement on the bonus.
Now let's say you play your spins and win 10 coins. In total, you would need to make 200 worth of wagers to meet the wagering of that bonus.
That may sound excessive - but considering how fast you can spin a slot, it's really not that difficult. But with this wagering requirement, how can we take advantage of free spins with no deposit AND keep what we win?
That's where this guide comes in handy. We'll show you how to put your free spins to work and the optimal ways to keep what you win.
Best No Deposit Bonus Casino Sites
How to play no deposit free spins and keep what you win
Whether you're brand new to the world of free spins or a seasoned general - the following strategies will make it more likely that you take home that bonus as cash.
Just remember, that all the following tips are subject to how generous the slot is feeling. If you have an unlucky run, then no tips will help you.
But as the free spins no deposit bonus was free, it's not so much of an issue.
#1 Choose the bonus carefully - check the fine print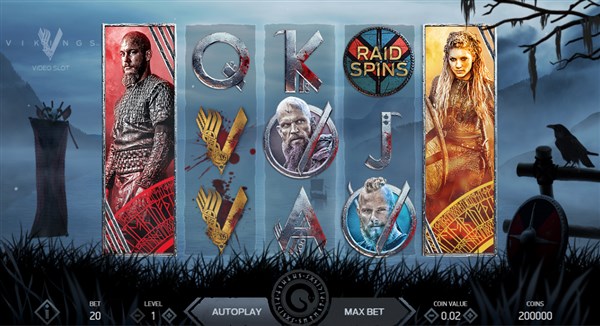 Remember we spoke about wagering requirements in the intro? Not all wagering requirements are the same. In fact, it's highly unlikely two casinos will have the same wagering on their bonuses, even if it's exactly the same bonus.
You should always make a habit of checking the terms and conditions of the free spins slots. When looking at the terms, this is what you want to keep an eye out for:
Number of times you have to wager the bonus: the lower the better

Max win restrictions or bonus conversion caps

Bonus fund expiry date - make sure you wager the bonus in the correct time frame

Game restrictions on the bonus funds

Wagering restrictions with the bonus funds

While this is a significant amount of information to find, the good news is that casinos make it easy to locate.
You will normally find some of the information directly beneath the bonus material. And you should also find more information on the promotions page.
Most importantly, take your time and shop around. These bonuses aren't going anywhere.
#2 Played your spins? Hit the tables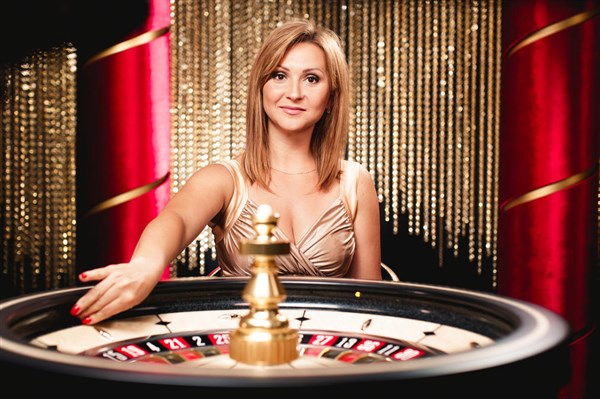 If you want free spins no deposit win real money opportunities, then you need to ignore the slots completely. That's right, forget about your
NetEnt
and your
Microgaming
slots.
Instead - head on over to the live dealer casino with your newly acquired bonus cash. But why are we telling you to ignore the reels for the tables?
Put simply; a slot game is far more random than a game of live roulette or blackjack.
And your chances of converting that bonus drastically improve if you are able to play lower risk bets. Let's take a roulette game for example. If you adopted a red/black strategy, you would have a far greater opportunity to take home the bonus with almost 50/50 odds.
While you are at the mercy of the spinning wheel - the same is doubly true for the reels of a programmed slot game.
There are several important notes to make about this method though. For starters, the wagering requirements for the bonus cash are likely to be higher when playing table games. This is due to the reduced risk that these games pose. But this may not seem obvious at first.
What you are looking out for is something called wagering contributions. Usually the site will provide a table with different games complete with percentages. Normally, you will find slot bets contribute 100% to the total requirement.
So if you spend 10 coins on a spin, 10 will go towards the wagering requirement. But what happens if you place that 10 on a game of roulette that only contributes 20%?
In that case, only 2 coins of that total 10 will go towards the wagering! Effectively, this means a table wager will have to work five times harder than a slot wager. This isn't the case at all sites - but it is very commonplace.
You will also have to check the terms and conditions to see if low-risk wagers are allowed. If not, red/black style betting strategies will not be applicable.

#3 Get your bonus faster - engage turbo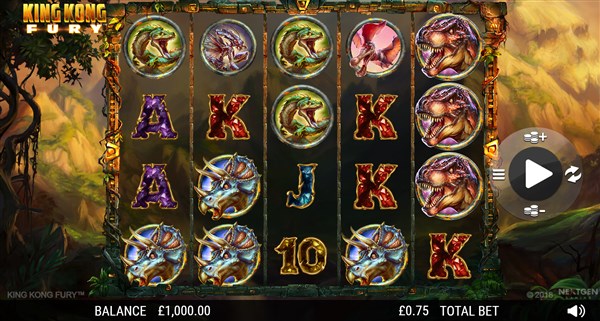 If you're a bit of a speed freak, then there are ways to speed up claiming your free spins no deposit 2022 bonus. The easiest way is to engage some quality of life hacks in the slot game itself.
Take
Rainbow Riches slots
for example. If you click over to the settings, there is an option for turbo play. Activate this and you will cut your spinning time in half.
What if you are on a PC? Most slots give you the option of holding the spacebar button to activate the quick spin feature.
You will also find plenty of options to autoplay the slot. Once you have your bonus, the autoplay becomes much more useful considering you can set certain stops and triggers for the bonus.
It's also worth noting that playing on mobile or tablet can help you play faster. Tapping with your finger is alot faster than constantly clicking with a mouse. More importantly - it's also far more comfortable.
Free Spins No Deposit Casino Myths
Now that you have some of our best tips for converting the bonus - it's time to debunk some common myths. And there's plenty of theories, speculation and propaganda when it comes to
online casino bonuses
.
Myth #1: Higher return to player slots are better
You may think that a higher return to player slot will give you a better chance of converting the bonus. But it's not really true. On 10 spins, you could hit a massive winning streak. But on the next 10, you could suffer a massive losing streak.
The RTP isn't really a good reflection of how generous the slot is going to be when you play it. In fact, return to player is a more beneficial metric for the slot itself.
Myth #2 Slot machines can be hot or cold
At some casinos, you will find the concept of hot or cold slot machines. Hot slots are paying out like crazy and the cold slots are as immovable as an Antarctic iceberg.
The reality is that it doesn't matter which game you use your
no deposit free spins
on. Each game result is programmed randomly and is independent of each other. Focus less on the casino marketing and finding games you actually like.
On that last point, if you are struggling to find a game you like, then consider putting your bonus aside and using demo mode. Most casinos will have some form of free play functionality available.
Simply hover over an interesting game - click the demo mode option and you can try the slot for free. And that means you can experience the bonus rounds and features without spending a penny.
Our closing bit of advice is to have fun - and lots of it. The good thing about free spins no deposit required bonuses is that there is no risk to claiming them.
You can visit as many sites as you want to try and find the ultimate casino. It's like a free taster at a supermarket - but with the chance of winning real money!