Ladbrokes Casino Gold Wildcards live: Boost your blackjack winnings by up to 50%
Take your seat at the Privee Blackjack tables & boost your winnings...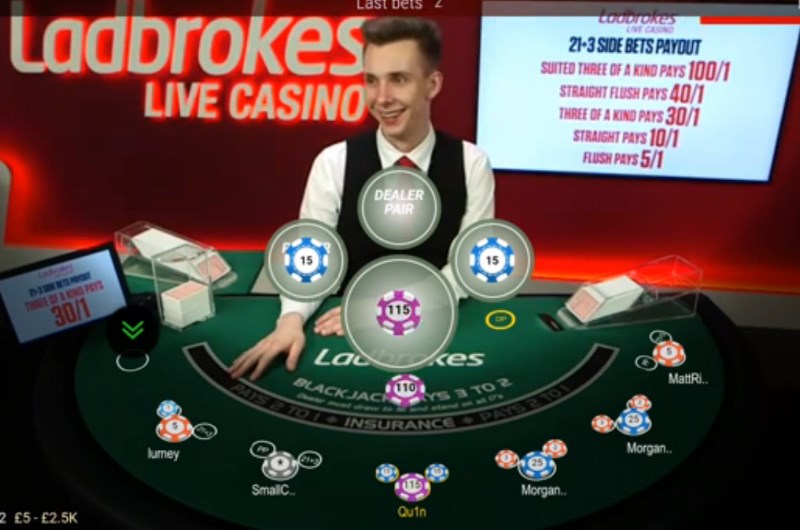 Ladbrokes are boosting blackjack winnings this week by up to 50%. And it's all thanks to their new Gold and Silver Wildcards offer.
20 special promotional cards are being shuffled into the
Ladbrokes Casino
Privee Blackjack shoe. And until the 6th October, you have a chance to land one of these win boosting cards.
But what can you win when you land a card? And is there special rules to join in the offer? For more info, see our full promotional guide.
How to win a silver and gold wildcard
First up, this promotion is only available to existing Ladbrokes customers. You will need to make an account to join the offer.
It's really easy to do and will take you mere minutes - plus you will be able to land the welcome bonus. Now here's how to join the offer.
Head over to the Privee Blackjack tables - This is the most premium blackjack available at Ladbrokes. And you will be given full luxury treatment by their friendly live dealer team.
Play blackjack and earn Gold and Silver Wildcards - Twenty cards will be added to the blackjack deck until the 6th October. And each time you land a card, you will win extra.
Boost your winnings by up to 50% - Depending on which card you draw, your wins will be boosted by a set percentage. Land a silver card will top up the win by 20%. But land a gold card - and your win will skyrocket by 50%.
As a side note, you can earn a maximum of two cards a day by playing. And winnings will be capped at £500 per card. If you're ready to start collecting your gilded rewards, click our Ladbrokes link above.
For more details, please see the offer terms and conditions:
Terms and Conditions
This Live Casino Promotion is available to qualifying customers daily from 16:00 to 23:59 from 30.09.2019 to 06.10.2019.
This Live Casino Promotion is available to real money customers aged over 18 years.
Customers whose accounts are closed before the date of prize credits will not qualify for this Live Casino Promotion.
Customers previously excluded from com offers and bonuses will not be able to claim this Live Casino Promotion.
Twenty (20) Promotional Cards will be added to the Privée Blackjack tables daily.
There are two types of promotional Cards: Gold and Silver. Get dealt one of them to receive extra cash on the hand in play if you win, if the hand is lost no prize is given.
The Promotional Cards have following prizes:
Gold Card – 50% extra on top of your winnings as cash.
Silver Card – 20% extra on top of your winnings as cash.
You may receive a maximum of two (2) Promotional Card per player per day and capped at £500 per card.
Cash Rewards will be credited to the Cash Balance section of your Account within 24 hours of qualification.
You must accept your Cash Reward within two (2) days of it being credited to your account, otherwise it will expire.
Further terms apply, see site for details
Ladbrokes Online Casino Promo Codes
€50 Welcome Bonus

Deposit €10 to claim

Tested

Last used 32 mins ago