Mega Moolah Jackpot Win! UK player wins £2.77 million from £6.25 bet
Anonymous UK player lands £2,772,916.45 win on Mega Moolah slots
Jackpot was won just after slots 13th anniversary
Developer Microgaming has paid over £100 million in jackpots in 2019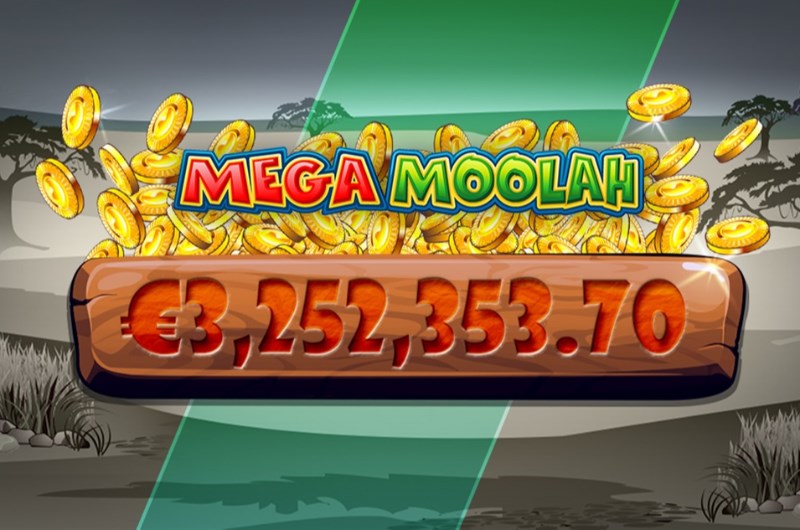 Mega Moolah continues to turn millionaire dreams into realities with another stunning win. A UK player has won £2,772,916.45 on the popular Microgaming casino slot.
The anonymous slots player bet just £6.25 to land the amazing seven-figure prize at Genesis Casino. Just in time for the
progressive jackpot slots
13th anniversary. The winner has chosen to receive their winnings as a one lump sum - setting them up for quite the Christmas.
In a press release, Andrew Clucas, Chief Operating Officer at Microgaming said:
Congratulations to Genesis Casino and the lucky winner on this truly life-changing win. Mega Moolah has once again delivered an amazing payout.
Mr Clucas also revealed that Microgaming's jackpot network has now paid out more than €1.1 billion. In 2019, €121 million has been paid out over a startling 1.7 million jackpot wins.
Genesis Casino
was also pleased for their latest winner - and is looking forward to many more on their casino.
Below you will find the latest data on Microgaming's jackpot network - which was shared in the same press release.
Microgaming Jackpot Game Stats 2019
Over €121 million in jackpot wins
1.7 million jackpot winners
10 winners won prizes worth 7 figures or more (€50 million total winnings)
Over 570 winners won €10,000 or more.
Mega Moolah Slots 13th Anniversary
In a strange coincidence, the latest £2.77million win occurred just a month after the official 13th anniversary for Mega Moolah slots. With millions paid out in prizes - Microgaming's biggest game deserves its place on the jackpot throne.
Launched in 2006,
Mega Moolah slots
is the current world record holder for biggest online slot win. In 2018 - the slot awarded a $25+ million payout to a lucky casino player.
What is most surprising about the slot is the unassuming nature of the game. At a glance, it seems like an African themed slot with a unique visual style. And while this is true - you can't truly appreciate the game's unrivalled jackpot potential.
How to win Mega Moolah slots
On a random spin of any value - its possible to trigger the jackpot wheel bonus. In this bonus game - you simply need to spin the jackpot wheel to see what jackpot you can win. Of the four available jackpots, the mega prize is the most headline-grabbing.
Of course, this game also comes with free spins to entertain while waiting for that big spin. Land three scatter symbols and you will bonus spins. You could win up to 1000 during the bonus - and all wins are tripled.
Despite being over 10 years old, Mega Moolah continues to turn jackpot dreamers into millionaires. And you can play the game right now at our partner
Microgaming casinos
.