Pai Gow Poker Strategy
Learn how to play Pai Gow Poker and how to win more often with Pai Gow Poker strategies. This guide is suitable for beginner and intermediate level players.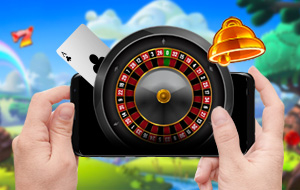 Invented by American casino owner Sam Torosian, Pai Gow is a popular poker variant played with seven cards. We're going to explain how to play it, some of the intricacies and rules of Pai Gow, and how to win more often using Pai Gow Poker strategy.
How to Play Pai Gow Poker
Before receiving any cards, you must place your bet. At an online Pai Gow casino, select your digital chips and place them on the table.

If you're playing against a live dealer, there will be a window of time before the cards are dealt. You need to place your bets before this time runs out. Be sure to respect the table limits.


The dealer will issue each player with seven cards. She'll then deal herself seven cards.


You should make two hands from your seven cards. One will be the 'front hand,' and the other will be the 'back hand.' You should have five cards in the back and two cards in the front.


The front hand should be the weaker of the two. For example, if you had two pairs, one consisting of 5s and one consisting of Aces, the 5s would go forward as your front hand. In this example, if you had three other random cards which didn't help make a higher hand, they'd go with the 5-card back hand.


You have to win both hands to win, and lose both hands to lose. If you lose one and win the other, it's a push. Pushes happen quite often and significantly slow the pace of Pai Gow Poker as compared to some other card games. This leads to a more relaxed, social game.


After the winner is decided, payouts are made, and the dealer issues new cards. As you can see, Pai Gow is a fairly simple poker variant, which is part of the reason for its enormous popularity. Even if you've never played before, you'll pick it up in no time.
How to Set a Pai Gow Hand
Since you have to lose both of your hands to lose your money, it's a common strategy to set your Pai Gow hand so as to give yourself the strongest two-card hand possible. Of course, you don't want to do this if it would ruin a strong five-card hand since a strong five-card hand has a higher chance of being a winner.
We know this can be confusing for beginners, but don't let it intimidate you. You'll soon be a Pai Gow master. For now, here are some tips on how to set a Pai Gow hand.
If you only have one pair in your hand, play it in your high hand. Make sure the other two highest cards are in your low hand.


If you have two pairs, and they're either a pair of Aces, two high pairs, or a high and medium pair, you should split them.


You should always split two medium pairs or one high and one low pair unless you have an Ace.


It's wise to split one medium and one low pair, or two low pairs, unless you have a King.


Always split quads into two pairs if they are high cards (Jacks or above).


Keep low card quads together (6s or below).


With medium card quads (7s-10s), split them unless you also have an Ace.


If you have a Full House, play the pair in your 2-card hand and the 3-of-a-Kind in your 5-card hand. The exception will be if you have a second pair, in which case you should play the higher two-pair as your low hand.
This doesn't cover every single eventuality or possible hand, but it's a solid starting point. As you play and gain experience, you'll figure out the rest.
Pai Gow Poker House Way
Every casino has specific rules about the way the dealer should set his or her Pai Gow hands. This set of rules is known as the Pai Gow Poker house way.

Each casino will have a different set of rules, which can usually be found when you read the game guide. For example, it will determine how a dealer splits pairs. Some players prefer to follow the house way when splitting pairs.
Pai Gow Side Bets
At some casinos, you can make Pai Gow side bets. You'll commonly be able to make the 'Bonus Bet,' which is a bet that you'll make a 'Premium Hand.'
What's a Premium Hand? It's a hand with three cards or more, such as a Flush. The higher your hand, the more you'll win. It is also paid independently of whether you win or lose your wager.
Despite the temptation to score a big win, we advise against making this bet. Over the long run, it favours the house, and you will eventually lose money if you keep trying your luck. It's OK once in a while if you're feeling lucky, but don't place this side bet every time.
Pai Gow Poker House Edge
All casino games have a house edge. This is the percentage which will go to the casino over the long run. The Pai Gow Poker house edge is usually in and around 2.5%.
Note that this is not set in stone. It depends on a variety of factors such as the individual casino and the strategy you use. Often, the casino takes a 5% commission when you win a hand. Some casinos do that, and others don't, so it's worth taking the time to research and find one which doesn't.
Pai Gow Poker Online
Are you ready to play Pai Gow Poker online? Select one of our top-rated casinos and claim a welcome bonus to get started. You can play digital variants, or you can play against live dealers if you prefer.
1
Unibet Casino NJ: FREE CASH PLUS DEPOSIT MATCH. Use the promo code UBCASINO10 when you register to get $10 free play. Get $500 deposit match using promo code UBCASINO500. T&Cs apply. Over 21s. NJ residents only.
2
Tropicana Atlantic City Casino: Read the wagering terms. New customers only. 21+ T&Cs and wagering requirements apply.
3
Virgin Casino: New customers only. 21+ T&Cs and wagering requirements apply.
4
Party Casino NJ: New customers only. 21+ T&Cs and wagering requirements apply.