Bankroll for Blackjack: How to manage your money
Learn how to build a bankroll for Blackjack by playing at the top online Blackjack sites in the world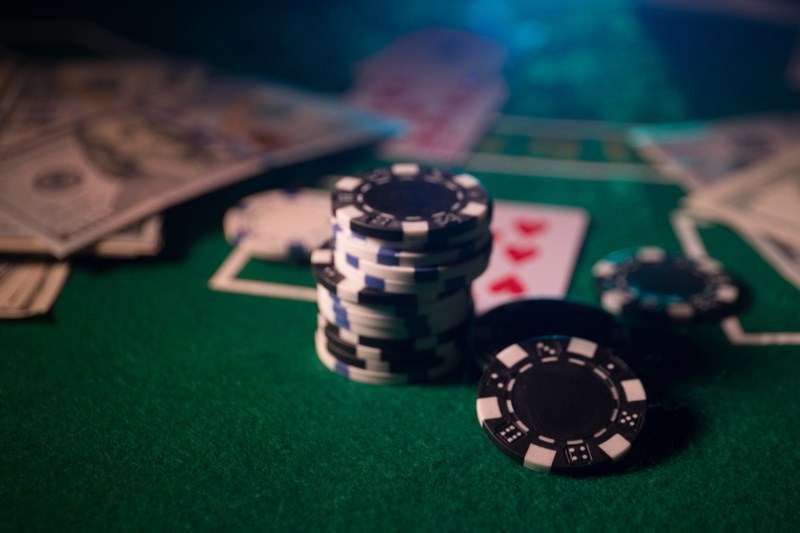 Bolstering your blackjack skills and refining your ability to make profitable decisions at the table is all well and good, but if you aren't able to manage your money correctly.
As with all casino games, blackjack chips are part of your arsenal in the war against the house and the only way to emerge triumphant is if you can fire your bullets as efficiently as possible. The only way to ensure that this is the case is if you have a predefined bankroll for blackjack.
Blackjack Bankroll Management
Having sound bankroll management is one of the biggest skills you can acquire as a gambler because it forces you to implement a certain amount of discipline that's necessary to survive in the casino world.
Throughout history an untold number of gamblers have suffered at the hands of impulse and frivolity, punting off all their cash and wondering why all their carefully planned strategies didn't work.
In essence, having a bankroll for blackjack and setting yourself certain rules is the glue that sticks everything else together.
Indeed, without managing your money correctly it doesn't matter how many blackjack betting systems you know because if you lose all your cash you won't be able to implement them.
Setting Your Blackjack Bankroll
So now that we've established the importance of bankroll management, what sort of cash do you need to stay safe and maximise your chances of a profit?
Basically, the short answer is: it depends.
Because the money you risk at the blackjack table should only be that which you can afford to lose, this figure will obviously vary from person-to-person.
Everyone has different tolerances and different financial strengths, so to get a true answer we need to look at ratios and general principles.
The first principle that's extremely important to grasp is that a bankroll for blackjack is not the entire sum of your net worth. Just because you've got $10,000 in the bank it doesn't mean you can define this amount as your blackjack bankroll.
In reality, the amount you should be playing with will be a small percentage of that total amount; assume an amount that you'd be willing to lose without worrying about it.
Your Blackjack Bankroll in Action
Let's suppose that you've checked your finances and you can afford to put $1,000 into your blackjack bankroll, how should you now proceed?
The simplest way to manage your money is to divide it up into buy-ins and, for the most part, you should split it into 10 equal amounts.
By only taking 10% of your bankroll into a session you decrease the risk of going broke but still leave yourself enough opportunity for a good result.
Using the above bankroll as a starting point, you should be sitting down with $100 for each session. Moreover, you should be placing bets that are around 5% of your starting bankroll. So, in this scenario, your maximum bet per hand should be $5.
Although this may seem a somewhat meagre amount to some people, the reality of the situation is that bankroll losses can quickly spiral out of hand.
Although a $1,000 bankroll might seem like a lot of money to playing $5 hands, a sustained run of losses can easily half this amount and leave you struggling to regain your composure.
Conclusion
A bankroll for blackjack is all about being conservative and using what you have to maximise the amount you can win. Keeping this mantra in your mind should help you resist the urge to chase your losses or gamble higher when you're playing a rush.
Indeed, if you're looking to become a profitable player and take advantage of the game's top blackjack betting systems, then you need to ensure your bankroll game is solid.
Which Online Casinos offer Live Dealer Blackjack?
We can't find any firms that match this search from United States but recommend these alternatives.
Latest Blackjack Table Limits Articles
Latest news